Skip to Content
Since 1988, Ricochet Fuel Distributors, Inc. has been surpassing expectations as a world-class fuel company. Founded by Kelly Brett Roberts in Hurst, Texas, Ricochet Fuel has grown into a diversified multi-state fuel logistics company offering a variety of petroleum products, services, and resources to its growing customer base.
Currently headquartered in the heart of the Dallas/Fort Worth Metroplex. Ricochet Fuel has become a single-source supplier for all of a company's fuel needs by delivering millions of gallons of diesel, gasoline, lubricants, biodiesel, and diesel exhaust fluid annually to customers across the United States.
Ricochet Fuel provides fuel solutions for companies in every industry by helping them design and implement an efficient single vendor program to meet their corporate goals. This, combined with our dedication to customer service, has earned us numerous industry awards and long-term relationships with our clients. Ricochet Fuel has become the "go-to" company for fuel solutions for commercial, industrial, government, and agriculture.
Awards
When you've been making a name for yourself for over 30 years, recognition is bound to find you. Here are some recent awards Ricochet has been honored with: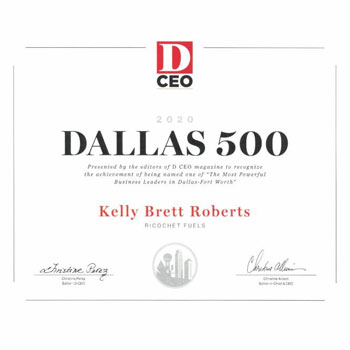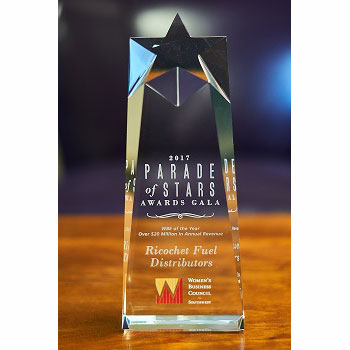 2017 WBE of the Year presented by the Women's Business Council – Southwest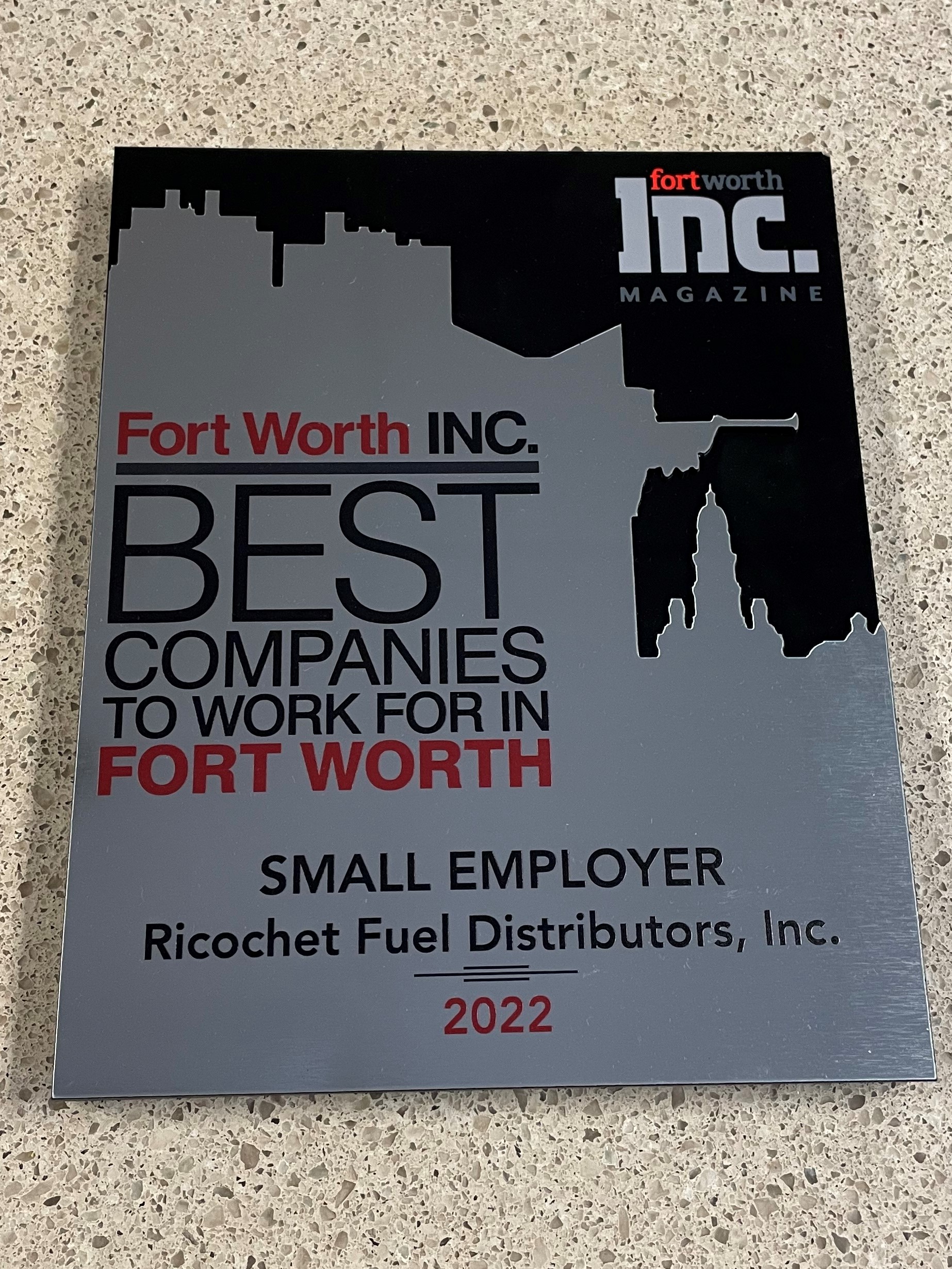 2022 Best Companies to Work For in Fort Worth
We Keep You Moving!
Tell us how we can assist you.
Learn How Ricochet Fuel Can Make Your Job Easier
Call Today for a Risk-Free Fuel Quote:   800-284-2540