Skip to Content
One of the most powerful assets you can have for your fleet is fuel cards. The chief benefit of having one is fuel savings. However, you can enjoy other advantages like more streamlined operations, prevention of fraudulent gas charges, and even data that you can use for analytics. At Ricochet Fuel, we offer CFN FleetWide cards that allow your fleet to take advantage of this fueling method. Contact us to get yours!
Benefits of Using Fuel Cards
Here are some of the perks of using fleet cards for your logistics or shipping operations:
Convenient for Drivers
Fueling manually burdens drivers with responsibilities like collecting receipts and covering fuel before reimbursement. This hassle shouldn't be put on them as it also creates additional overhead. Thankfully, a fuel card can contain the amount they need to pay for fuel and other expenses. With this limit, you can also be in control of how much drivers spend.
Prevents Fraudulent Gas Charges
There are cases when drivers use low fuel grades, skim the fuel for personal use, or buy non-fuel items using gas money. With a fuel card, you have a preventative measure for these practices and be more aware of how your drivers are spending.
Provides Data for Expense Reports
The breadth of data you get from these cards can be used in many ways. The information can help you track your expenses on fuel, optimize routes for maximum savings, and understand the fueling habits of drivers for corrective action.
More Savings for Your Company
All the benefits above come together to help your company save on fuel expenses. Aside from that, some cards offer reduced rates for even more savings. If you have the right card, you could see savings of up to $1,080 per truck every year!
Access to More Sites and Products
Certain cards like the CFN FleetWide card allows your fleet to refuel in all participating gas stations and truck stops. In addition, you could access other petroleum products depending on your needs.
Take Advantage of the CFN FleetWide Fueling Program
Ricochet Fuel is a proud member of the CFN FleetWide fueling program. So when you have our cards, your fleet can refuel at more than 57,000 sites all over the world.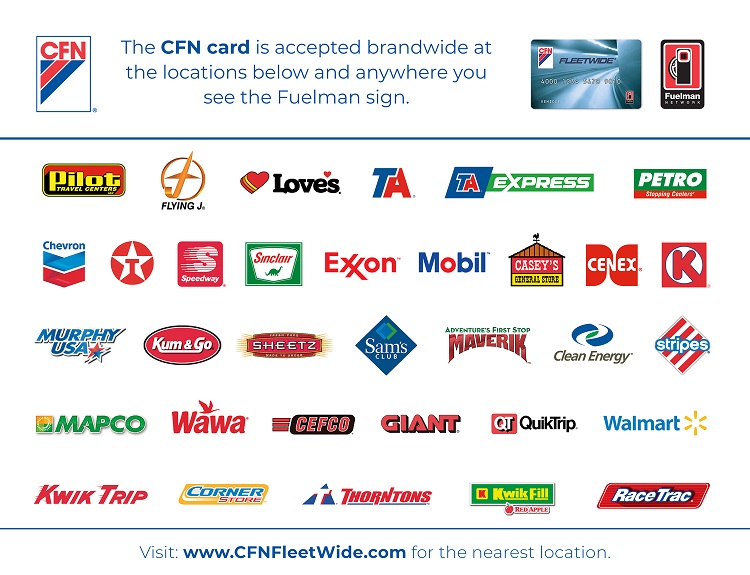 Aside from the wide-reaching access, the cards provide a single detailed invoice for better management of your fleet's fuel usage. The CFN FleetWide card also has advanced security controls, an unrivaled diesel network, and other benefits that you'll enjoy.
Learn more about the Ricochet Fuel CFN Card Program, and it's benefits!
Fuel Cards for Your Business
Gain control over your fleet. Harness data to be more efficient. Prevent fraud from costing you money.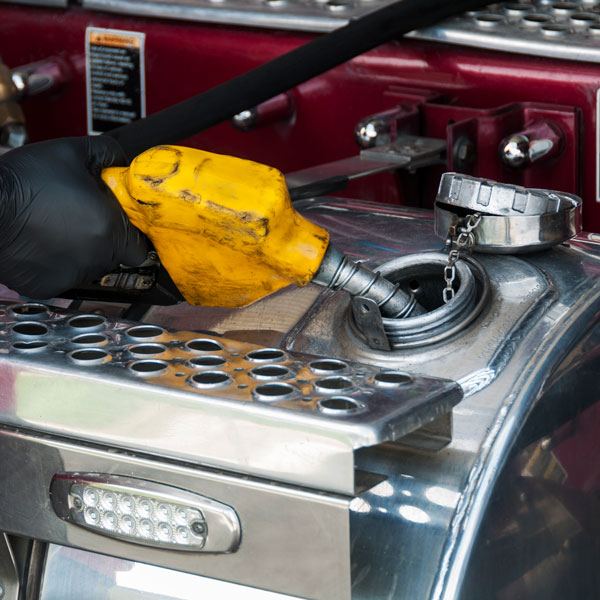 Why Fuel Cards?
Employees do not use the lowest fuel grade
Employees skim for personal use and bought non-fuel items
Employees waste time at the convenience store
Employees do not receive the posted "cash price"
Industry experts show the right fuel card will save $1,080 per truck – A YEAR!
If your business does not allow temporary tanks or bulk fuel delivery, then our fleet card options will provide you a very secure option for fueling at our convenient sites.
Learn more about the Ricochet Fuel CFN Card Program, and it's benefits!
Introducing CFNPAY!
The new CFN PAY app allows drivers to ditch the card and pay via the app.
The CFN PAY app reinforces two of the founding principles of the cardlock concept – speed and convenience. We continue to deliver new technology to the marketplace, and we are excited to offer a digital payment app specifically designed for fleets. It's time – it's time to Go Cardless!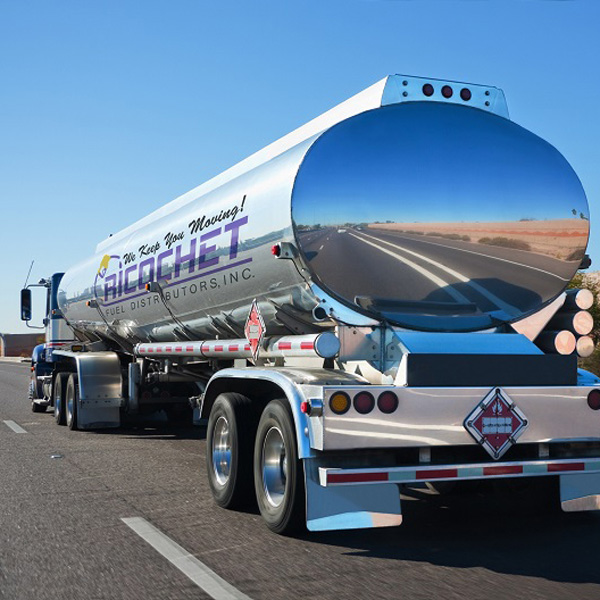 Learn More About the CFN Fleetwide Fueling Program
The CFN FleetWide fueling program brings you the most advanced fueling controls at more than 57,000 sites around the world. Your CFN FleetWide card is accepted everywhere you see a CFN, Fuelman, Chevron, Texaco, or most major truck stop signs.
With CFN FleetWide provides you with convenient locations and a single detailed invoice that together allow you to better manage your fuel usage. With an unrivaled diesel network, advanced security controls, and around-the-clock access to the petroleum products you need and the account management options you want, the CFN FleetWide fueling program will feel tailored to your fleet's requirements.
Discover the CFN FleetWide benefits you can start enjoying today: CFN FleetWide Benefits
Download the CFN Mobile Locator App
For a temporary option, please visit the CFN Site Locator.
The CFN Mobile Locator is the official application for the CFN and FleetWide fueling networks. The application allows users to find CFN and FleetWide accepting locations using their current GPS coordinates or city and state.
We Keep You Moving!
Tell us how we can assist you.
Learn How Ricochet Fuel Can Make Your Job Easier
Call Today for a Risk-Free Fuel Quote:   800-284-2540