Skip to Content
Fuel Card Benefits for Your Fleet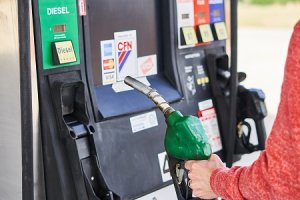 Fuel cards, also known as fleet cards, are becoming the industry standard nationwide for both large and small businesses. Plus, fleet cards are an excellent alternative, if your company doesn't allow bulk fuel delivery.
If you have yet to implement a fuel card program, consider the tough-to-beat benefits listed today by the blog team at Ricochet Fuel, your Dallas-based distributor for fuel services and products.
The Top 3 Benefits of Fleet Cards
Security & Peace of Mind
You can track every gallon of gasoline, diesel, and all other gas card purchases without leaving your desk. State-of-the-art fuel card programs, such as those offered by Ricochet Fuel, offer 24/7 live monitoring. No matter the location of the fill-up, purchases are tracked with the following information including:
time of day
date of purchase
amount of purchase
gallons per day
grade and type of fuel
any additional charges
Additionally, you can quickly and easily create exception alerts and immediately freeze an account the moment suspicious behavior takes place. For example, if you're a construction company working out of Euless, TX and there is a charge near a casino on the other side of Dallas the charge would be denied, and you would be immediately alerted.
Accurately Calculate Your Fuel Expenses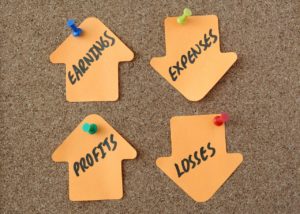 You can better manage and control fuel consumption with custom reports and detailed invoicing linked to your fuel cards. As an added bonus, you will minimize the pile of papers on your desk with convenient e-receipts for your company's entire account. Add to that, the substantial savings you will receive when you are on top of all charges.
It's easy to let fuel expenses go out of control if you're not keeping a close eye on them. For example, employees don't always use the cheapest grade of fuel. And it's not uncommon for some to add snacks such as coffee and donuts to a card if they can. Also, other purchases can slip through such as vehicle fuel or oil for personal use. Although these may seem like small purchases, over a month, they add up. This is especially true for large fleets.
It's better to have a tight grip on your expenses, so you have an accurate estimate of what your monthly fuel costs should be. Fuel cards can and do increase profitability if used correctly
There's an app for that
Did you know that Ricochet Fuel has an app for fuel card users? The CFN Mobile Locator is the official app for the CFN and FleetWide fueling networks. Readily available for both iPhone and Android, this handy tool uses GPS coordinates to help pinpoint one of 55,000 locations nationwide that accept the popular Fleetwide Fuel Card.
Employees love the convenience of fuel apps because they know precisely where to gas up when they are out of town.
Dyed Diesel at the Pump
Do you have a job site that does not need a large fuel tank, but still needs dyed diesel? You can use Ricochet Fuel Cards to fill up with dyed diesel at the pump. Use our handy dyed diesel at the pump locator to fill up your truck bed tanks or equipment at one of our various sites throughout Texas.
Dyed Diesel at the Pump Locations
Ricochet fuel cards are especially useful for the following industries:
Ricochet Fuel's fuel cards are secure and convenient, no matter where the job takes you next. We would be happy to talk to you about your specific needs and show you how you can save money on your fuel bills. Ready to simplify your fleet's fuel needs? Contact us today.
For more information about Ricochet – what we do, what we deliver, and what we offer – check out our Bulk Fuels and Fuel Services Brochure.
Learn How Ricochet Fuel Can Make Your Job Easier
Call Today for a Risk-Free Fuel Quote:   800-284-2540