Skip to Content
Off-Road Tax-Free Diesel
Ricochet Fuel offers off-road diesel, also known as tax-free, dyed, or red diesel, for use in construction equipment, generators, refrigerators, and agricultural equipment. Ricochet Fuel can provide tax-free off-road diesel in all size quantities delivered directly to your site 24 hours a day, 7 days a week.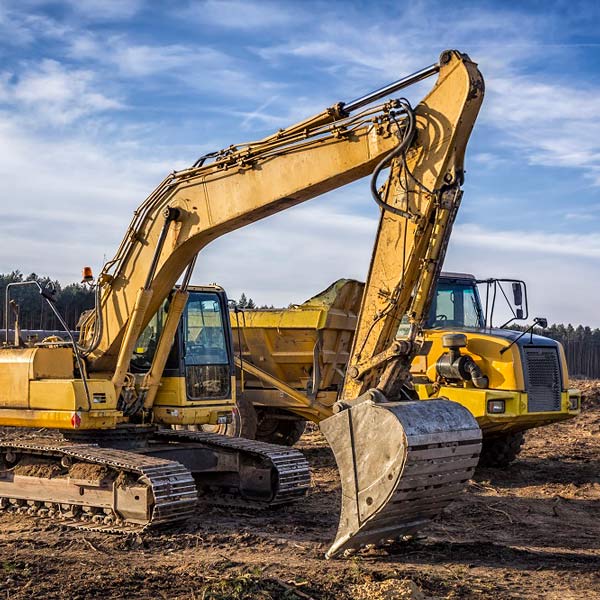 Texas Dyed Diesel Regulations
For off-road use vehicles only, this diesel can be purchased tax-free since it is not intended for vehicles operated on tax-funded roads. Due to its tax-free nature, states across the nation have extra requirements in order to purchase for both buyers and sellers. Texas has a strict set of requirements for off-road diesel purchases companies must follow.
Do I need a Texas-dyed diesel statement to purchase dyed diesel? Yes, if you are storing dyed diesel in a tank. No, if you are using dyed diesel in a generator or directly in equipment.
Ricochet Fuel also offers on-site fueling, fuel cards, on-site tanks, generator fuel, and emergency fuel
Important Dyed Diesel Forms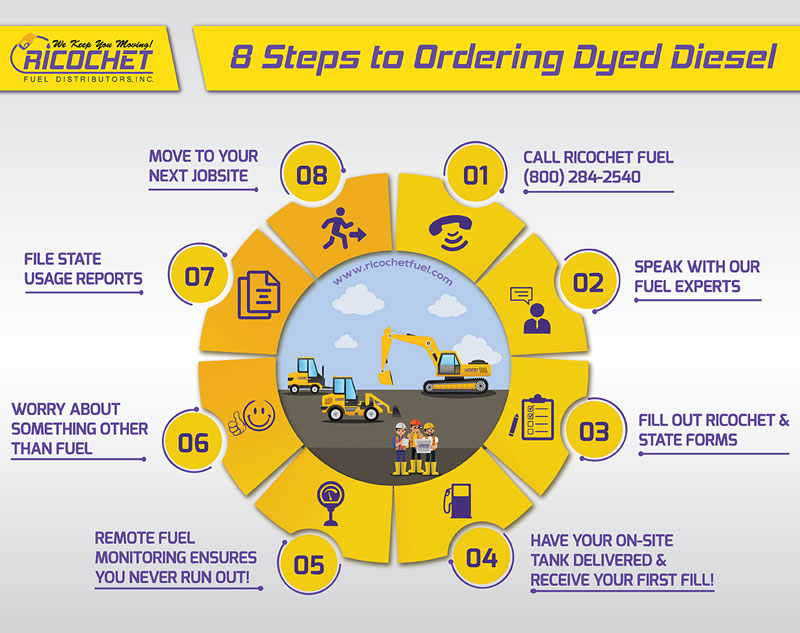 Fuel Supply & Tank Rentals
Ricochet Fuel can supply dyed diesel at an on-site tank, at the pump, or by fueling equipment overnight. Ricochet Fuel can provide on-site tanks in various sizes for your job site, yard, and fleet fueling needs.
Need a tank rental for a short-term project? Need long-term capital? Let Ricochet Fuel Tank Rentals help you out.
Get a Risk-Free Dyed Diesel Quote Today!
Ricochet Fuel will answer any bulk fuel questions you might have and help figure out which services best fit your needs. Give us a call – we are happy to help guide you to the perfect solution!
We Keep You Moving!
Tell us how we can assist you.
Learn How Ricochet Fuel Can Make Your Job Easier
Call Today for a Risk-Free Fuel Quote:   800-284-2540