Skip to Content
On-Road Diesel Delivered
On-road diesel is the essential fuel for many vehicles traversing highways and cities. Also known as clear diesel, it is one of the most commonly used fuels by cars in the US. Ricochet Fuel is your trusted distributor when getting the diesel supply you need for your business. We offer bulk fuel delivery and overnight fueling, as well as on-site services.
Ricochet Fuel can meet your on-road diesel needs from small volume purchases to entire truckloads. Bulk fuels can be delivered to customers around the clock via bobtail, transport, or on-site refueling service.
Contact Ricochet Fuel Distributors for you no obligation on-road diesel quote today!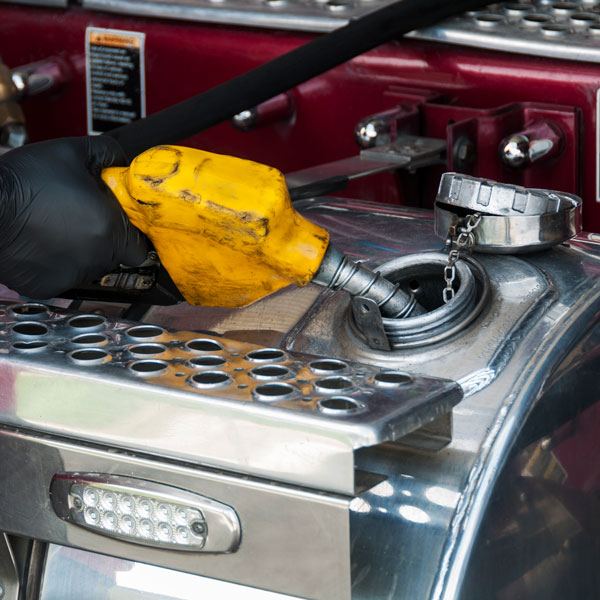 What Is On-Road Diesel?
On-road – also called "highway diesel" – is regular diesel any customer can purchase from a gas station. It is distinct from off-road diesel or dyed diesel because the off-road variety is tax-exempt and designated for use in construction, agriculture, and several other specific niches.
Whether you have your own on-site tank or need a tank loaned from us, Ricochet Fuel will deliver your diesel where you need it and when you need it!
Visit our Bulk Fuels Info Hub to get all of our fuel information in one place.
Want to learn more about diesel options? Read our ABC Guide to On-Road and Off-Road Diesel.
The Difference Between On-road and Off-road Diesel
The most notable difference between on-road and off-road diesel is its taxation. On-road diesel has higher prices because they incur road taxes set by the government. Clear diesel has a green dye placed on it to help with categorization and regulation. Anyone caught using dyed off-road diesel for road vehicles can incur fines and penalties from the government.
Off-road diesel also has a red color which can turn yellow or dark red when drying up. The IRS placed these regulations which all businesses and individuals must follow in the country.
When you need bulk supply or refueling, Ricochet is your trusted service. Contact us today to learn more about our on-road diesel.
Where Can I Get On-road Diesel?
On-road diesel is available through Ricochet Fuel Distributors. You can visit us and refuel through pumps and fuel cards. The alternative is to order from us, where we'll provide bulk fuel delivery to your location. We can fill your on-site tank, or you can loan one from us to be delivered with your fuel.
With consistent round-the-clock service, you can get the fuel you need with Ricochet. Contact us today to learn more about our offerings. We serve the state of Texas, the surrounding states, and other locations upon request.
We Keep You Moving!
Tell us how we can assist you.
Learn How Ricochet Fuel Can Make Your Job Easier
Call Today for a Risk-Free Fuel Quote:   800-284-2540