Skip to Content
On-Site Tanks to Rent or Own
Ricochet Fuel can provide on-site fuel storage tanks that best fit your needs. We carry a vast inventory of tanks for job site needs or more permanent tanks for your business. Ricochet Fuel offers tanks to purchase, to rent, or for free when minimum monthly usage is met.
Top 5 Reasons to Have an On-Site Tank   |   Tank Volume Calculator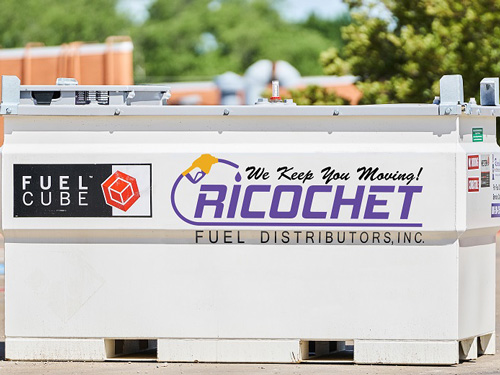 All-in-One FuelCubes
Fuel Cubes and Transcubes are great alternative options to standard on-site tanks to take your fuel supply to the next level of convenience.

FuelCubes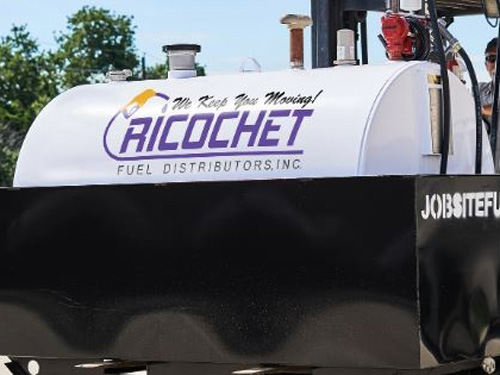 Fuel Tanks
Are you looking for a singlewalled, double-walled, or concrete vaulted tank? We have it and more! Learn more about your on-site tank options.

On-Site Tanks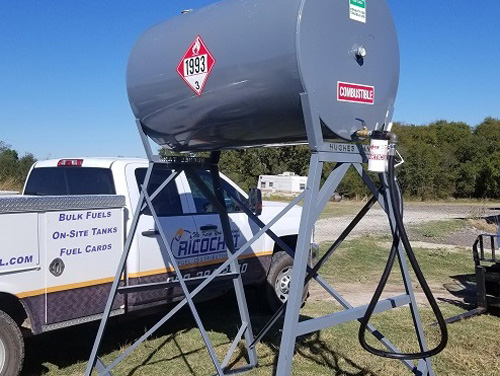 Gravity, Mobile, & More!
With over 35 years in the business, we've seen it all and provide solutions for it all. If your tank needs require out-of-the-box thinking, put us to the test!

Contact Us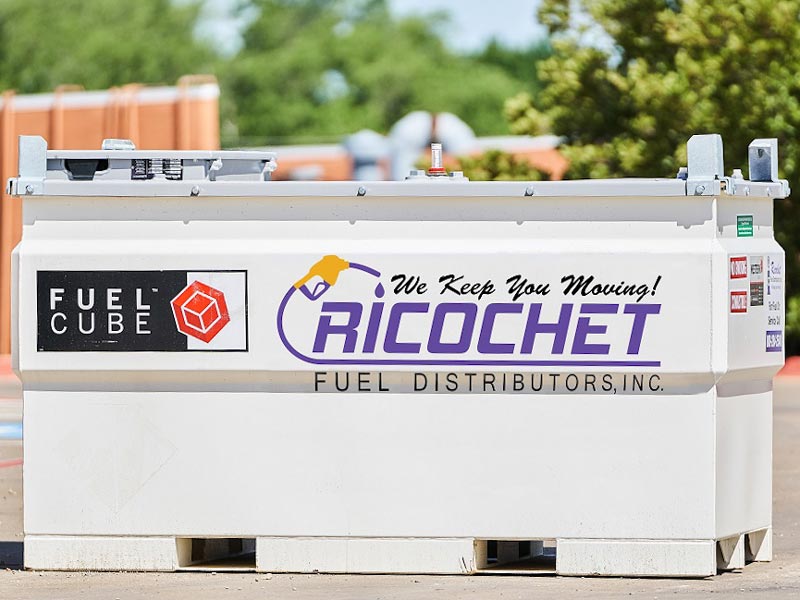 FuelCube Info Sheets
All-in-One FuelCubes are the solution to your on-site fueling needs.
Get a Risk-Free Tank Quote Today!
Get a free tank rent when using Ricochet Fuel as a provider and turning over the tank twice a month! Check local regulations for on-site tank requirements.
On-site tank accessories include – Cellular Monitors, Fuel Management Systems, Lockboxes, Containment Pans
Ricochet Fuel will answer any On-Site Tank questions you might have and help figure out which
size and option is the best fit for your needs. Give us a call – we are happy to help guide you to the perfect solution!
We Keep You Moving!
Tell us how we can assist you.
Learn How Ricochet Fuel Can Make Your Job Easier
Call Today for a Risk-Free Fuel Quote:   800-284-2540