Skip to Content
On-Site Tanks for Any Job Site
Ricochet Fuel can provide on-site fuel tanks that fit every need. We carry a vast tank inventory for your temporary or permanent fuel needs. With Ricochet's flexibility, we can be your fuel supplier from job site to job site.
We offer single-walled, double-walled, concrete vaulted tanks, and the all-in-one FuelCube. Ricochet Fuel offers tanks to purchase, to rent, or for FREE when minimum monthly usage is met.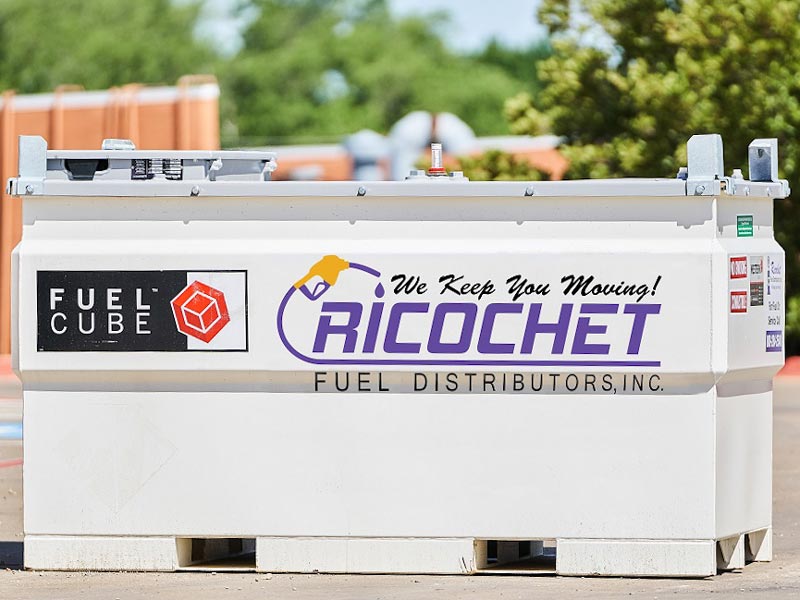 Get a Risk-Free Fuel Tank Quote Today!
Ricochet Fuel can supply dyed diesel at an on-site tank, at the pump, or by fueling equipment overnight. Ricochet Fuel also offers – on-site fueling, fuel cards, on-site tanks, generator fuel, and emergency fuel.
Ricochet Fuel will answer any bulk fuel questions you might have and help figure out which services best fit your needs. Give us a call – we are happy to help guide you to the perfect solution!
We Keep You Moving!
Tell us how we can assist you.
Learn How Ricochet Fuel Can Make Your Job Easier
Call Today for a Risk-Free Fuel Quote:   800-284-2540