Skip to Content
On-Site Tanks Columbus OH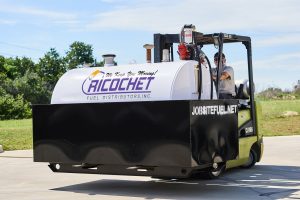 Ricochet Fuel can deliver on-site tanks to your Columbus, OH location. We can provide on-site fuel tanks that fit every need. We carry a vast tank inventory for your temporary or permanent fuel needs.
With Ricochet's flexibility, we can be your fuel supplier from job site to job site. We offer tanks for sale, for rent, and for free when monthly minimums are met! We offer single-walled, double-walled, concrete vaulted tanks, and the all-in-one FuelCube.
uelCubes offer increased portability and security over standard bulk tanks. With an included pump, lockbox, and containment system, FuelCubes provide you with an all-in-one fuel storage solution.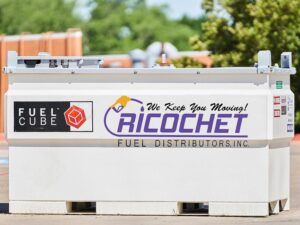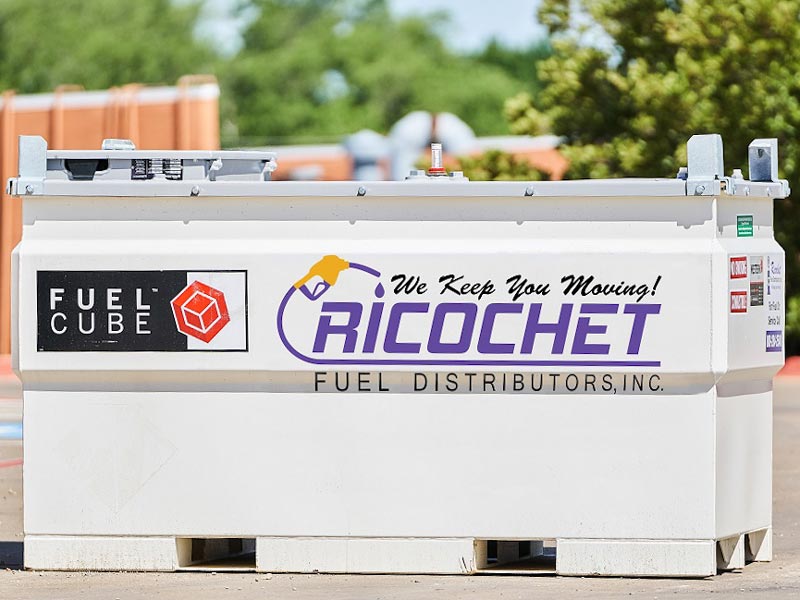 The FuelCube is a double-walled stationary fuel tank designed for on-site equipment refueling and fuel supply backup. The FuelCube can be directly connected to one diesel-powered machine while dispensing fuel by a manual or electric pump.
Read our blog, FuelCubes: All-in-One Fuel Storage Solution, to see how it can benefit your yard or job site.