Skip to Content
10 Tips on Finding the Best Bulk Fuel Provider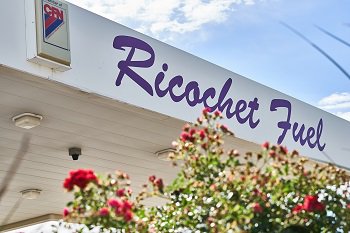 Five Things To Look For in Your Bulk Fuel Supplier
Remote monitoring is vital, so you never run out of fuel. Often, this service is included for free. Also, look for fuel monitoring at your job site to track department or individual usage.
Fuel delivery for equipment during off-hours is a must on a busy work site. Make sure you have control over scheduling. Having this one service can increase your bottom line and keep your crew working.
Emergency delivery before, during, and after an emergency is critical. Make sure this is available with the fuel provider before signing up. Also, find out when your generators can be topped off.
Knowledge of Federal, State, and local regulations indicates a legitimate company. Laws and rules change. Your supplier has to be up-to-date so your jobs don't get slowed down or shut down by red tape.
Aboveground storage tanks ( ASTs ) are easy to test and best for safe fuel storage. Make sure your provider examines them on a regular schedule. That ensures the safety and proper operation.
Five Things to Avoid with Fuel Services
Running out of fuel can slow down or halt your job. That is true for both diesel fuel and diesel exhaust, so make sure your provider monitors your supplies 24/7.
Water in fuel can result in damage to your fuel system. Storage tanks need to be maintained to prevent water penetration.
Unawareness of all safety regulations is a red flag. That includes making sure single-walled tanks have a secondary containment system.
Price gouging during emergency situations like hurricanes is unacceptable. In times of disaster, that's when you need fuel prices to be stable. Although prices go up naturally with the increased demand, anything above and beyond that should not be occurring.
Outdated bulk storage containers are unsafe and have a high possibility of discharging. Make sure your tanks are up-to-date and maintained regularly.
Having a bulk fuel provider you can depend on is vital to your operations. Since 1988, Ricochet Fuel has been a leading provider. We service Texas, Arkansas, Louisiana, New Mexico, and Oklahoma. We offer delivery of On-Road Diesel , Off-Road Tax-Free Diesel , Gasoline , Bio-Diesel & Biofuel , Propane , Diesel Exhaust Fluid , Oil, Lubricants, Kerosene, Antifreeze & Supplies .
Contact Ricochet Fuel today to find out how we can meet your bulk fuel needs.
Learn How Ricochet Fuel Can Make Your Job Easier
Call Today for a Risk-Free Fuel Quote:   800-284-2540