Skip to Content
5 Ways Cellular Monitors Can Save You Money on Fuel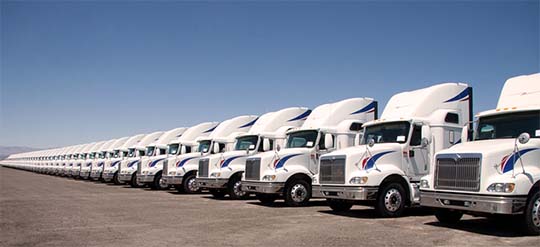 Are you still manually checking your fuel inventory and guessing when you'll need a delivery? If so, you're wasting time and spending too much money. Read on to discover how you can monitor your fuel usage remotely and cut costs.
1. Stop Wasting Manpower by Manually Measuring Fuel
When either you or an employee takes valuable time to monitor fuel usage manually, you're spending unnecessary money on payroll costs and wasting time. That's because what can take minutes or hours depending upon the size of your operation can be done instantly with remote cellular monitoring.
Here's how it works:
By using a small monitor on fuel tanks (vehicle, on-site tanks, etc.), an electronic sensor reads and reports the current fuel level.
This data is relayed to you via text and cloud-based software for easy monitoring.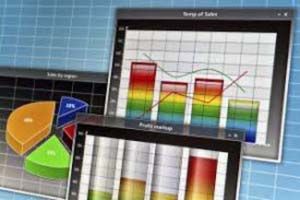 2. GPS Tracking For Additional Data
Another fuel measurement tool you can use is GPS tracking. The advantage of this is you're able to see where all of your vehicles are 24/7. Adding GPS tracking along with cellular monitoring detects unusual fuel usage and stops fuel theft.
What's great about this is that you no longer have to guess or wonder why your fuel bills are so high. No matter what size fleet you have, from under five vehicles to hundreds–employee theft of fuel is a harmful situation you can avoid.
3. Restricted Fuel Use and Control
Besides monitoring fuel levels, you can also see who's filling up. Unmonitored fuel sources open to anyone are a financial disaster for every business. Sophisticated electronic systems are the most effective way of stopping unauthorized use. With cellular monitors, you know who's using filling up because each person has a different login. Plus, you can manage your fuel stock in real-time.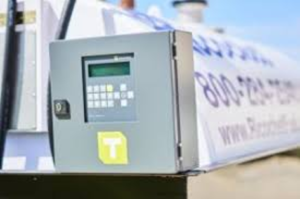 4. Control Delivery Costs
When you can monitor your fuel levels 24/7, you know when you need a delivery. So, you don't get charged for a delivery or top-off that you didn't need. When you reduce the number of deliveries and only order when you need to, you'll save money.
Plus, with cloud-based fuel level monitoring, your fuel provider can be automatically notified when a delivery is needed. You can flag fuel levels and receive alerts via text and email when you're running low. That way, you're always in control; you get fuel when you need it and never run out.
Ricochet fuel offers this option to our ongoing customers at no charge.
5. Utilize Advanced Fuel Tracking
Some companies want to track fuel usage by department, location, or individual. Now, that's possible with advanced fuel tracking control systems. When you're choosing a fuel provider, make sure these options are available because they help your bottom line.
Along with advanced tracking, you can also have historical monitoring too. That way, you can see if your fuel usage is going up or down compared to the past. With more data on your fuel usage, you can save money and know where you're wasting it.
Ricochet Fuel proudly offers remote fuel supply monitoring free to our ongoing customers. It's our job to make your fueling as simple as possible and save you money. With over 30 years of experience, Ricochet Fuel can provide diesel fuel delivery directly into your vehicles, tanks, or equipment 24 hours every day, seven days a week, 365 days a year. We can work on a schedule that best fits your operation.
Learn How Ricochet Fuel Can Make Your Job Easier
Call Today for a Risk-Free Fuel Quote:   800-284-2540