Skip to Content
How to Stop Job-Site Theft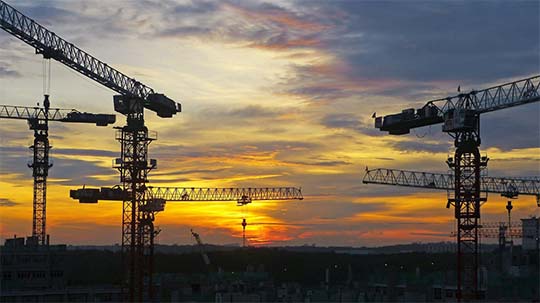 Construction job-site theft is a significant problem for contractors of all sizes. The most common items stolen include tools, copper, heavy equipment, and fuel. Read on to see how you can protect your property and your bottom line.
Whether it's a commercial or home construction site, thieves (and sadly, some employees) will seize any opportunity to steal what they can. If it's a big site with lots of activity, it's easy for someone to wander onto the site unnoticed. And, during off business hours, these sites are prime targets if they're unguarded. Besides the list of commonly stolen items above, home builders frequently lose appliances, fixtures, and lumber.
Job-Site Security
Contractors of all sizes need to be proactive in securing their job-sites, preventing robbery, and having their tools, equipment, and inventory from being stolen. Here are our top tips on how to stop the theft before it happens.
Lighting – make sure every area of the site is well-lit. A poorly lit place is an invitation for thieves.
Job-site Cameras – having cameras along with bright lights are extremely effective in deterring crime.
Fences & Obstructions – having the perimeter of a site fenced makes access harder.
Heavy Equipment – should be parked in a way that makes access extremely difficult along with LoJacks and a GPS.
Lockboxes – all tools should be stored in sturdy lockboxes at the end of each day.
Fuel Tracking – Since fuel theft is a huge problem, if you have an onsite tank, you need to have a secure keypad entry that shows who's getting the fuel and for what vehicle.
Most Stolen Construction Equipment
The National Equipment Register (NER) ranks Texas #1 for equipment theft, with the summer months being hit hardest. North Carolina comes in #2 and Florida #3. And, the most popular equipment stolen from job-sites include: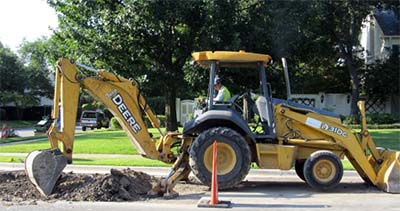 Backhoes
Skid steers
Riding Mowers
Garden Tractors
Tractors
It's evident by the above list; we're not talking about small hand tools or something an employee or site visitor can casually throw into the back of their truck. We're talking about heavy equipment from manufacturers like John Deere, Kubota, and Bobcat. Given this data, construction companies cannot be lax with security if they want to stay in business.
Plan Deliveries & Keeping Inventory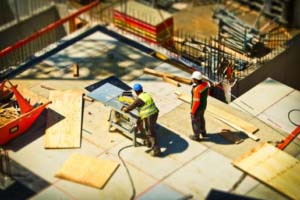 Having excess materials on a job-site is risky. Don't get items until you need them. For example, have materials delivered in the proper sequence. Get the windows once the walls are up, not at the beginning of the job.
Don't have a big delivery right before the weekend. Smart contractors never take deliveries on Fridays since the weekend is when most thefts occur.
Be very strict and visible about taking inventory. That way your employees know if something goes missing, it would be noticed right away. Keeping track of your inventory and know what you have already purchased is another way to not over-order and over-spend.
Preventing Fuel Theft
Most business owners don't like to admit it, but employee fuel theft is a common occurrence. Unethical staff can easily take advantage of fuel cards and fill up their own vehicles. They can even pass their company gas cards to their friends and family. But, when you have a fuel management system with secure fuel cards and onsite keypads – that can't happen. You'll know who's getting the fuel, with a date and time stamp. Ricochet Fuel makes it easy for our customers to get their out-of-control fuel bill back in line.
Contact Ricochet Fuel Distributors Today
Whether you are interested in our fueling tracking and monitoring, or our other fueling options, Ricochet Fuel is here to help. We offer excellent customer service and work hard to improve your bottom line. Contact us today to talk about a custom solution for your business, including fuel monitoring and automatic refueling, so you have one less thing to worry about.
Learn How Ricochet Fuel Can Make Your Job Easier
Call Today for a Risk-Free Fuel Quote:   800-284-2540