Skip to Content
Learn About Diesel Exhaust Fluid in Columbus OH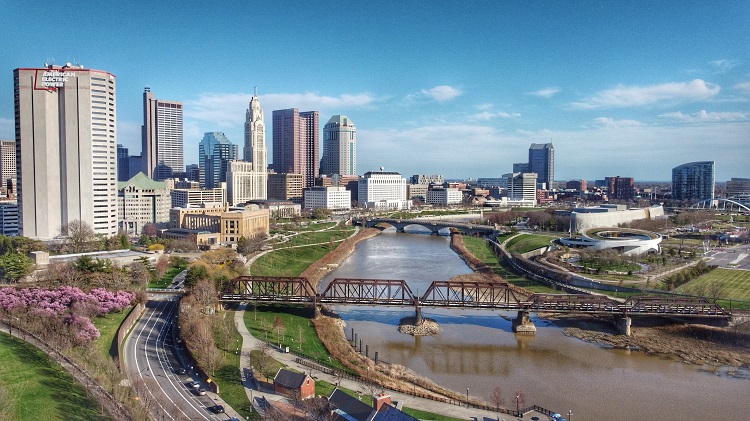 If you operate heavy equipment or a diesel truck in and around Columbus, Ohio, you need to know about Diesel Fuel Exhaust Fluid. Called DEF – it's an additive composed of 67.5% de-ionized water and 32.5% urea.
What Do You Use Diesel Exhaust Fluid for?
Cleaning up our air has been a hot topic for decades, and in 2010 the EPA set its sights on reducing nitrogen oxides (NOx) – specifically from diesel engines. The way NOx is reduced is through the additive DEF.
This additive helps diesel trucks and heavy equipment work within the federal emissions guidelines. So ever since 2010, heavy equipment and diesel trucks have had an additional DEF fluid tank.
Ever Heard of Selective Catalytic Reduction (SCR)?
Knowing about SCR helps in understanding DEF. Selective Catalytic Reduction technology utilizes ammonia to break down harmful NOx emissions created by diesel engines into water and nitrogen.
Although SCR technology has been around for decades, it's still the most effective way to dissolve NOx, particles, and dirty gases from your equipment or truck's exhaust.
Then in 2010, all new diesel models were required to have SCR systems.
FAQs About DEF in Columbus, OH
If you operate diesel equipment in and around Columbus and are new to SCR and DEF vehicles, you most likely have questions. Here are our most common questions with their answers:
What is the Frequency for Adding DEF?
2.5 gallons will last approximately 800 miles. So, plan for a gallon of DEF every 300 – 500 miles.
The most important thing is never to let the DEF go dry.
What Happens If You Run Out of DEF?
A gauge or warning light should tell you your DEF is running low if you have a newer vehicle or equipment. If you don't add more DEF – the engine will slow down to 5 miles an hour or so, and the emergency light will come on. As you can see – you mustn't let it run out. Carry a few bottles in your truck and near your equipment to play it safe.
An advantage of diesel exhaust fluid is that it's nontoxic. That means you or your drivers can add more DEF whenever you need to.
No time to pick some up? If you're in the greater Columbus area, contact us about delivery.
Where Can I Find DEF in Columbus?
Suppose you're searching for diesel exhaust fluid near me in the Columbus, Ohio, metro area. DEF is available at the pump at Name of Fellow Carrier, seven days a week, 24 hours a day.
Ask about our different size containers, including 2.5-gallon jugs, 55-gallon drums, and 330-gallon totes for bigger jobs. And for even larger jobs, we offer loaner bulk tanks with electric dispensers.
How Much Does DEF Cost?
Like with diesel fuel, the price of DEF varies depending on the quality and quantity of DEF you need to cover your fleet. Contact us today to learn more about pricing options.
Can I Switch my Diesel Exhaust Fluid Supplier to one in Columbus?
Yes, you can. We make it easy for you. But before filling up again, run any fluid you have in your tank as low as possible. Unless you think your tank is contaminated – it doesn't have to be cleaned out. That's because DEF is a pure chemical.
More Tips on Diesel Exhaust Fluid
Keep temperatures between 40 and 80 degrees if you are storing DEF containers. That will give you maximum shelf life, and your DEF could last up to two years.
Extreme heat or cold doesn't affect DEF. It won't freeze in your vehicle during Columbus's cold winters, and it won't dissolve in our hot summers. That is unless the DEF has excessive heat exposure for years.
Use a reputable source like Ricochet Fuel. Just like any diesel or fuel, DEF has specific industry requirements. And as more vehicles need DEF, unlicensed sellers will offer substandard solutions.
It's essential to purchase high-quality, effective, and safe DEF. Don't cut corners and go with an off brand because of the low price.
And remember, always take along a gallon in your vehicle so you never run out.
Be prepared if you're adding DEF from a gallon jug – make sure to have a funnel handy.
Your Columbus, OH Source For DEF
Ricochet Fuel Directors offers pumps, nozzles, meters, and convenient pick-up and delivery options for all your DEF needs in Columbus, Ohio. With over 30 years of providing fuel solutions for companies nationwide, Ricochet Fuel is your top-rated fuel distribution company for DEF. For more information, contact us today.

Learn How Ricochet Fuel Can Make Your Job Easier
Call Today for a Risk-Free Fuel Quote:   800-284-2540