Skip to Content
The Advantages of Remote Fuel Monitors During the Pandemic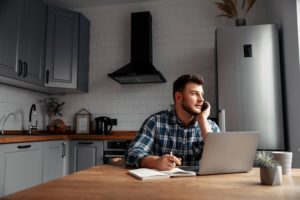 The unexpected and rapid onset of the COVID-19 pandemic has caused many businesses across countless industries to make some quick changes. A global economic shutdown, coupled with stay-at-home orders, has led to a major shift in our day-to-day life. Since many businesses depend on transporting goods, owners, and team members need to find creative ways to keep their products moving while staying safe.
For companies that use large amounts of bulk fuel in their operations, this means finding new ways to monitor resources while protecting their employees and others from the virus. A remote fuel monitoring system may be just the answer you need to keep tabs on your fuel usage while social distancing.
Remote Fuel Monitors Keep You Informed While Social Distancing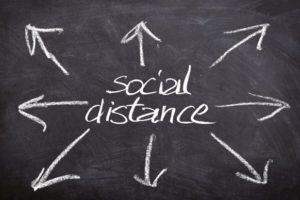 For help in mitigating and preventing the spread of the COVID-19, the Centers for Disease Control and Prevention (CDC) has issued recommendations that many businesses close their doors, individuals remain home, and non-essential travel kept to a minimum. While fuel delivery remains an essential service across the country, a remote fuel monitoring system helps everyone stay safe and stop the spread while making sure that you have the fuel you need.
Remote Monitoring For Multiple Locations
If you have several locations you need to monitor fuel usage for, instead of traveling from place to place; there's another way to read fuel levels. Consider a remote fuel monitoring system that allows you to maintain a real-time view of your current fuel levels by adding a small monitor onto any fuel tanks that you use in your daily operations. An electric sensor monitors levels over time and alerts you when fuel is low.
With the data from fuel tanks being sent instantaneously via text and cloud-based software, you can order bulk fuel refills, all from the safety of your home or office. With precision data that points fuel deliveries to the exact tank with no need to meet with owners or staff in person, you'll have peace-of-mind.  You won't run out of fuel, and people remain safe through limited interaction.
Remote fuel monitoring also helps you save money – which is a must when economic times are uncertain. With the ability to monitor fuel tanks 24/7, you won't risk paying for fuel you don't need. As you can see, a remote fuel tank monitoring system can save you time and money while keeping everyone safe.
During the pandemic, it is likely that you are reevaluating the operational and financial side of your business, making sure to take every precaution to protect your company from unnecessary risk and fallout due to COVID-19.  Even when the pandemic fades, those companies who adapted to digital processes will be ready to thrive in a new, lean, and agile economy.
Adding an operational upgrade such as remote fuel sensors is an effective way you can help your business prepare for tomorrow's unexpected events.
Even when the roads are less busy, our team at Ricochet Fuel is hard at work, ensuring that fuel resources stay at an efficient and sustainable level. And, with remote monitoring, you'll have the ability to quickly access and monitor fuel tanks – even while social distancing.
For over 30 years, Ricochet Fuel has supplied bulk fuel. We proudly service Texas and the surrounding states, including Arkansas, Louisiana, New Mexico, Oklahoma, Georgia, Iowa, Kansas, Missouri, Ohio, Pennsylvania, South Carolina, and Wisconsin. To learn more about remote fuel tank monitoring systems, and many other bulk fuel resources, contact Ricochet Fuel today.
Learn How Ricochet Fuel Can Make Your Job Easier
Call Today for a Risk-Free Fuel Quote:   800-284-2540