Skip to Content
What Is Skimming at the Gas Pump?
If you don't know what skimming at the gas pump is now, you will by the end of this blog. Before writing this article, even the staff at Ricochet wasn't aware of how much skimming goes on. To educate our readers, we decided to dive into this topic and share with you the top articles from across the US.
Gas skimming is a type of credit and debit card theft where criminals set up fake card readers and attach them to outside or inside of gas pumps. The device can be installed in under a minute and from that moment on will steal the account information of every card swiped through that reader. That includes your card number, PIN, full name, and expiration date. And most of the time you can't tell anything is wrong. Then, when you slide your card through the reader – your personal information is stolen and sold or used for online purchases.
Read on to see what the Secret Service, the FTC, and local authorities, have to say about keeping your bank accounts, credit, and ATM cards safe from thieves.
In this blog, we'll share the top ten articles on this new type of theft so you will know how to protect yourself, your money, and your identity.
Gas skimming doesn't just happen in big cities, it's an epidemic that anyone who uses a debit or credit card needs to be aware of. And now that summer is here, and people are doing more traveling, the FTC is warning consumers to be extra careful. Otherwise, your bank account can be wiped out, or your credit card maxed out before you are even aware that anything is wrong. Read on to find out how it happens and what to do about it.
---
1. Secret Service cracks down on credit card skimming at gas pumps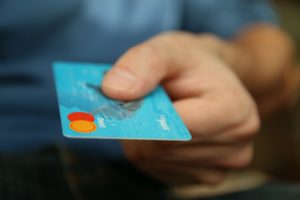 By Didi Martinez
Nov 23, 2018
Nbcnews.com
When the Secret Service gets involved, you know it's big. Here's a surprising statistic: Every week the secret service finds and recovers about 20 to 30 gas skimmers. And, each device they recover has information from about 80 credit or debit cards on it!
---
2. Watch out for card skimming at the gas pump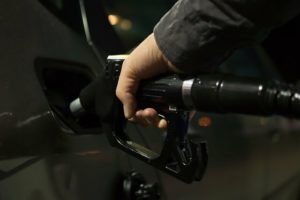 By Ftc
Aug 7, 2018
Ftc.gov
In most cases – you'll have no idea your card has been stolen until you see unexpected charges or get a notice from your bank that you've overdrawn your account. That scenario is much more common than you realize. Yet, many consumers are still unaware of the problem.
---
3. How to protect yourself from skimming at the gas pump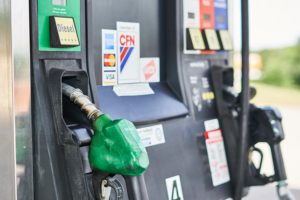 By Fox Business
Feb 21, 2019
Apple News
Trust your instincts – if something doesn't seem right with gas pump card reader, don't use it. If the card reader appears loose and you can wiggle it, that's not a good sign. Go inside and pay or visit another gas station.
---
If you live in Texas, you need to be even more vigilant. Here are three of the best ways to protect yourself.
Security seals: Now, many gas stations are putting security seals over the outside cabinet panel. That way if the pump panel gets opened, the label will show "void." Choose a gas station that uses security seals.
Credit not debit: If you ever use your debit card at the gas pump, don't run it as a debit, instead use it as a credit card. That way you're not putting in your PIN, so the money isn't taken right away from your bank account.
Monitor accounts: You should keep a close eye on all of your bank accounts and credit card accounts, especially when you travel. Although you may not be liable if your card data is stolen, it might depend on how fast you report the theft.
Once your card is compromised, criminals buy things online, purchase untraceable gift cards, or sell your data. Read on to find out other ways to protect yourself.
---
4. 35 percent of all credit card skimming at gas pumps happens in Texas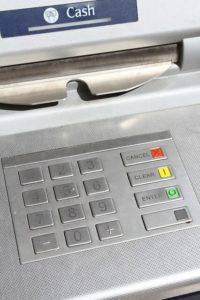 By Fox
Mar 27, 2019
Fox26houston.com
Here are some excellent tips: The safest way is to pay inside, use cash if possible. If you pay outside, newer pumps are more secure because they are harder to tamper with. Look for a small green colored lock lit next to the reader. Avoid the pads that have a smooth membrane, mechanical pads are safer.
---
5. How to stop skimming thieves at ATM's and gas pumps in Texas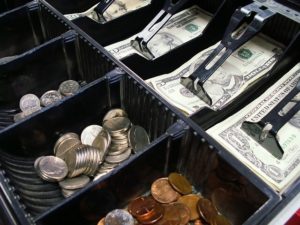 Anna M.
Jul 23, 2018
Star-telegram.com
Be careful – even of trusted ATMs and gas stations. Stay safe and pay with cash inside, use your credit card, or set yourself up with mobile pay. The primary way to protect yourself and your bank account is not to use a debit card.
---
6. State investigators say foreign mafias are skimming at Texas gas stations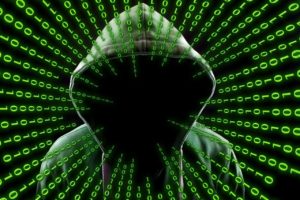 By Alex Caprariello
May 14, 2019
Kxan.com
Foreign criminals are targeting Central Austin and keeping local authorities busy. More and more gas skimmers are being found daily. Plus, the technology the thieves are using is becoming even more sophisticated, which means protecting Texas consumers is even harder.
---
7. Deputies find skimming device at gas station in Cypress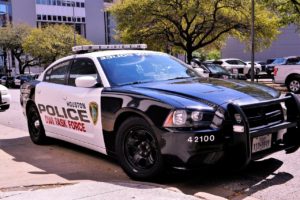 By Abc13 Houston
Oct 24, 2018
Abc13.com
A vigilant Chevron consumer made a complaint that one of the gas pumps looked like it was tampered with, but not before several other customers information was compromised, and they were told to check their credit card statements.
---
8. Police: Gas pump skimming in East Texas gains sophistication
By Ken Hedler
Oct 5, 2018
News-journal.com
The technology used for gas skimmers is becoming more sophisticated and harder to detect because now they're being installed inside machines. These new theft devices are pretty much undetectable by store employees and consumers.
---
9. Forney Police investigating skimming devices discovered at gas station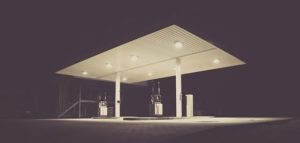 By Mathew Richards
Jan 25, 2019
Inforney.com
If you live or work near Forney, check your bank account. This local Valero discovered they had two skimmers installed on their gas pumps. The employees had no idea how long they had been there or how many consumers were affected by them.
---
10. Police: Skimming device being used at gas pumps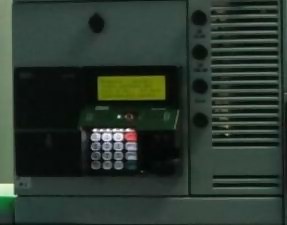 By Region 8 Newsdesk
Nov 5, 2018
Kait8.com
Have you been in Jonesboro recently? Better check your bank account. Several people have reported their bank accounts have been compromised, and their money was taken. The gas skimming devices weren't found immediately, and local authorities had to search all gas stations within the city limits.
---
Now you know how important it is to be vigilant when pumping gas to make sure you're not the next victim of gas skimming. That's especially true if you live in Texas since about ⅓ of all fuel skimming happens in our state. Thieves can rake in $25,000 to $50,000 per week. Your friends at Ricochet Fuel hope this article has helped you stay safe. And remember, when you need bulk fuel service contact us first.
Learn How Ricochet Fuel Can Make Your Job Easier
Call Today for a Risk-Free Fuel Quote:   800-284-2540