Skip to Content
Fuel Delivery During a Trucker Shortage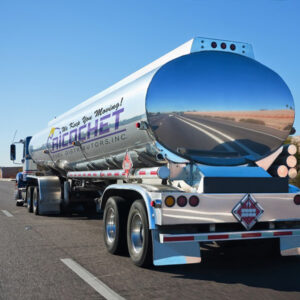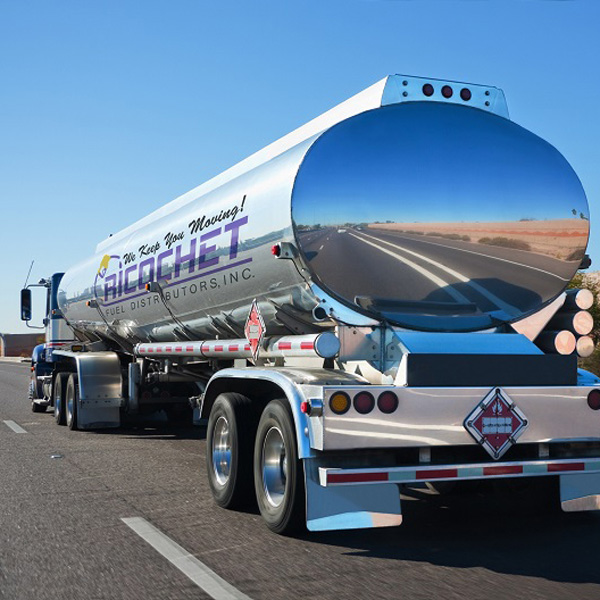 All over the country, there's a shortage of truckers that ranges from local delivery drivers – to long hauls across the U.S. Before COVID, there was a shortage, and now it's even worse. Read on to discover the causes.
Why Shortage of Truckers?
According to the American Trucking Association (ATA), in 2021, there was a shortage of 80,000 truck drivers. That's comparing the number of current drivers at the time vs. the ideal number of drivers. That shortage coincides with freight demand.
The trucking sector hit hardest is the non-local (long-haul) market.
Similar to other industries – like construction, there's no one reason for the shortage. However, here are some of the leading causes –
Aging drivers with more truckers retiring. That is similar to the construction industry.
Even though women make up a significant part of the U.S. workforce, there's a shortage of female drivers.
Drivers – both current and potential having difficulty passing the

Drug test
Criminal check
Carrier standards
Driving record standards
Although you can see by that standards list, the solution isn't to loosen those. Safety is of top importance when it comes to trucking.
Truckers Hit by Mandates
The trucking industry was hit incredibly hard by COVID mandates. But that may be changing.
On January 16, 2022, the President and CEO of the American Trucking Association (ATA), Chris Spear, issued this statement in response to the U.S. Supreme Court issuing a stay of the vaccine-or-test mandate for employers by the Biden Administration.
"Today, ATA has won a tremendous victory on behalf of the trucking industry and workers and employers everywhere. Today's ruling by the Supreme Court validates our claim that OSHA far overstepped its authority in issuing an emergency temporary standard that would interfere with individuals' private health care decisions.
"Trucking has been on the front lines throughout the pandemic – delivering PPE, medical supplies, food, clothing, fuel, and even the vaccines themselves. Thanks to this ruling, our industry will continue to deliver critical goods as our nation recovers from the pandemic, and we move our economy forward."
Minimum Age of 21
The federal mandate of the minimum age being 21 is also an issue, although Governor Mike Parson of Missouri is trying to change that requirement to 18. Fourteen other governors join him.
If the minimum age changes, that could bring many more future truckers into the industry. And the American Trucking Association is ready. They have a program called "Training Truckers for Tomorrow".
Training Truckers for Tomorrow
One solution that is definitely needed is to train more truckers. Tomorrow's Truckers is an organization that is educating high school students about the advantages of a career as a trucker.
High schoolers are being told about other options besides college. These include the construction trades and the military. Now, they're discovering an additional avenue in the trucking industry.
It's important for kids getting out of high school to know there are other options besides college. Some kids are college-bound for sure. Others would do better in the trades or the trucking industry.
Commercial Driver's License
Getting a Class A commercial license takes 3 to 8 weeks of training with a cost of $1,500 – $6,000. Students can pay for the training themselves, take out a loan, get school financing, or receive funding from a trucking company they're going to work for.
Basic requirements include:
Eighteen-year-old – to drive a commercial motor vehicle within the state (intrastate).
Twenty-one years old – to drive a commercial motor vehicle from state to state (interstate).
Truckers of all types are needed, including
Local pickup and delivery where you're able to be home at night
Regional where you'll drive within a specific area of the U.S. In which case you could be gone from home for days or weeks.
Good Starting Salary
According to the U.S. Bureau of Labor Statistics, the median pay in 2020 for heavy and tractor-trailer truck drivers was $47,130 per year. In 2018, there were more than 3.5 million U.S. truck drivers. And out of those, only 1 in 9 own their truck.
What does the trucker shortage mean for fuel delivery?
No matter your needs – Ricochet Fuel is prepared. We offer:
Wet-hosing – which is onsite refueling. We bring the fuel to your trucks and equipment and fill them one at a time.
Onsite Fuel Storage is available in large tanks and cubes depending on your needs and available space.
Both options have their advantages and disadvantages. Onsite tanks and cubes require fewer deliveries than wet-hosing. Plus, you'll have fuel available in case of an emergency like bad weather.
Before selecting an onsite fuel tank, there are several points to consider. We can go over each one to see what works best for you. Some of the things to think about are:
How much fuel will you need on a monthly, quarterly, and yearly basis?
How much space do you have for fuel tanks?
Is the area easy to access? If not, consider fuel cubes which are easy to move with a forklift.
Fuel Cubes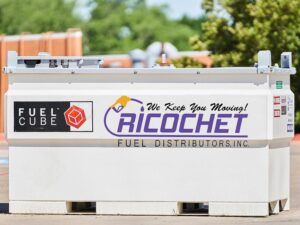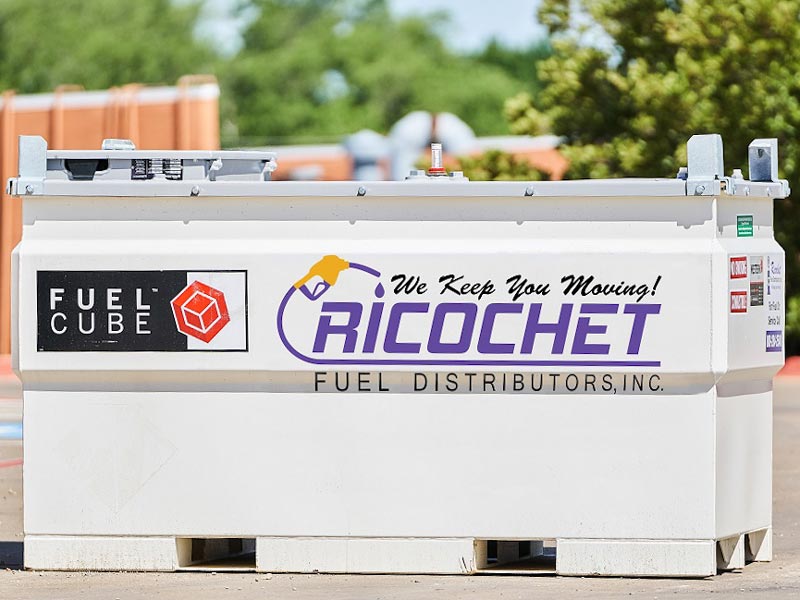 Many of our customers choose fuel cubes because of their advantages. Some of these include:
Compact size – these work well for sites with limited space
Stackable since they're square, not round
Easy to move with a forklift, so refueling access isn't an issue
Less monitoring, maintenance, and cleaning because there's no spill pan since they're double-walled
Each cube is locked, making them more secure
Looking for Fuel or Work? Check Out Ricochet Fuel
If you're looking for quality fuel and excellent service, choose Ricochet. And if you or someone you know is searching for a great place to work, with friendly people and employee benefits, consider Ricochet.
Since 1988, Ricochet Fuel Distributors, Inc. has supplied high-quality bulk fuel to companies across our community. We proudly service Texas, the surrounding states of Arkansas, Louisiana, New Mexico, Oklahoma, as well as sixteen more states nationwide. We want to make you one of our satisfied customers too.
If you would like to learn more about fuel tank options or take advantage of our bulk fuel tank testing, cleaning, and repair services, contact the team at Ricochet Fuel today.
Learn How Ricochet Fuel Can Make Your Job Easier
Call Today for a Risk-Free Fuel Quote:   800-284-2540