Skip to Content
Finding Good Employees for the Construction Industry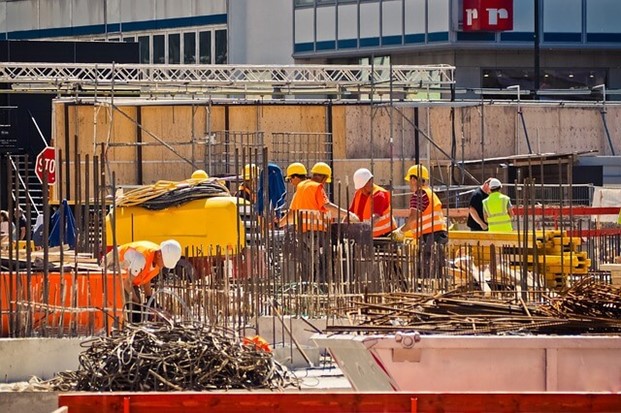 If you're the owner of a construction company or a service business like lawn or delivery services, finding good employees can be challenging. Read on to discover our top recruiting tips for hiring great employees.
How to Find Good Employees in a Small Town
Word of mouth is the best way to find new employees. Make business-sized cards that say you're hiring. Leave room for the referring person's name. Give every employee a stack of cards and tell them to hand them out at every opportunity. If someone comes for an interview, whoever refers them gets a bonus. If they're hired, they get another bonus, and if the new employee stays for 90 days, another bonus. These bonuses can be a big incentive for your current employees to remember to hand out those recruitment cards.
How to Attract Construction Workers
Niche job boards are one of the best places to start. Make sure you have your website set up with information the prospect would be interested in, such as:
Job openings
Job duties
Hours
Pay
Benefits
You can find forums for house painters, roofers, glaziers, contractors, plumbers, and more. Have someone in HR join the forums, watch the posts, respond to questions with helpful answers, and watch for anyone looking to change jobs.
How to Find Good Labor Workers
Think outside of the box – wrap a vehicle advertising your hiring, hire interns, recruit at high schools and junior colleges. Consistently ask your current employees if they know of anyone looking for work.
Be willing to hire someone with the right attitude but without experience. Have a training program in place to get hands-on experience and move up in the company.
Invest in a Training Program
Internships and apprenticeships had almost become a thing of the past. Many trade schools closed down after the crash of 2008. That's why it's essential to take things into your own hands and develop a training program for new employees.
Adding a training program can seem overwhelming at first but consider it will take months and years to develop. Don't think it's something you'll do overnight.
Select some of your top servicemen, supervisors, and tradespeople to contribute. Offer advancement for those who want to help develop the program.
Creative Ways to Find Employees
Whether you're looking for employees to add to your construction crew, more service personnel, or office help, one of the best ways to recruit is with social media. And it can't be hit-or-miss. The most successful companies have a dedicated employee who knows how to promote on social media. Facebook, LinkedIn, Twitter, Instagram – give them all a go and see what works.
Post videos featuring current employees. Create content that shows your crew working and jobs in progress. Give prospective hires a good idea of the type of work you do. For example, if you have a roofing company, highlight some of the more interesting jobs and talk about them. You can even share customer testimonials. The same goes if you have a painting company. Before and after videos and pictures are always interesting to prospects whether they're looking for a job or a house painter.
The more you share, the better chance you get of attracting prospects who join your team.
Have a Dedicated Recruiting Blog
Hire a good writer who knows SEO. Have them write two to four blogs a month covering interesting topics. Target local keywords like:
Construction jobs DFW
Construction jobs no experience Dallas
Construction companies near me
Construction companies hiring in Texas
Best service companies to work for in Dallas
The list is endless, but make sure the content is unique and helpful.
Have Your Online Profiles Looking Good!
Make sure any online profile you have, has excellent reviews. For example, Glass Door is a platform current, and former employees can post about their experience working for your company. Take the time to fill out the profile and work on getting reviews.
Best Place to Hire Construction Workers
In addition to the above ideas, consider construction temp agencies. That is a great way to try out employees without having to commit. If you find a good worker, hire them on as a full-time employee.
Depending on your location, Craigslist can be an excellent place to advertise. Make sure you have a dedicated email address. In addition to Craigslist, Facebook Marketplace is another good platform to check out.
Consider advertising on Indeed, especially if you're looking for administrative help, supervisors, or management.
Be Active in the Community
People want to be part of something. A company that gives back, is well-known to the community, and has an excellent reputation is your best recruiting tool.
Lead by example, let people know you're hiring, and be persistent. No matter what type of event you're at – always be recruiting. Let people know you're hiring at every opportunity.
Recruiting is Like Fishing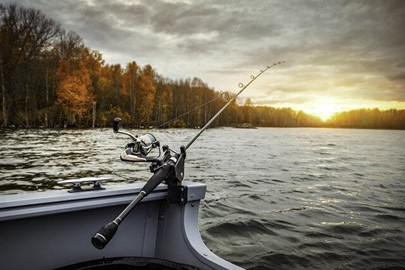 Although you might have your favorite fishing hole, you're always open to checking out other spots where the fish are biting. One of the biggest tips is to be persistent. Have at least one person working full-time recruiting. Employees come and go, and it's essential to have a pipeline of possible recruits. You never know when that 17-year-old that went to a company picnic is looking for a job.
Looking for Work? Check Out Ricochet Fuel!
If you're looking for a great place to work, with employee benefits and friendly people, consider Ricochet. We're like a family. Besides compensation, we have fun company events throughout the year. Plus, we know the importance of employee development. If you want to move up in the company, we'll do whatever we can to help you. Besides meeting new people and making friends at work, we're active in the community.
Since 1988, Ricochet Fuel Distributors, Inc. has supplied high-quality bulk fuel to companies across our community. We proudly service Texas and the surrounding states of Arkansas, Louisiana, New Mexico, Oklahoma, plus an additional 16 states across the country. We want to make you one of our satisfied customers too.
If you would like to learn more about fuel tank options or take advantage of our bulk fuel tank testing, cleaning, and repair services, contact the team at Ricochet Fuel today.
Learn How Ricochet Fuel Can Make Your Job Easier
Call Today for a Risk-Free Fuel Quote:   800-284-2540