Skip to Content
How Fuel Cards can Benefit My Business and Fleet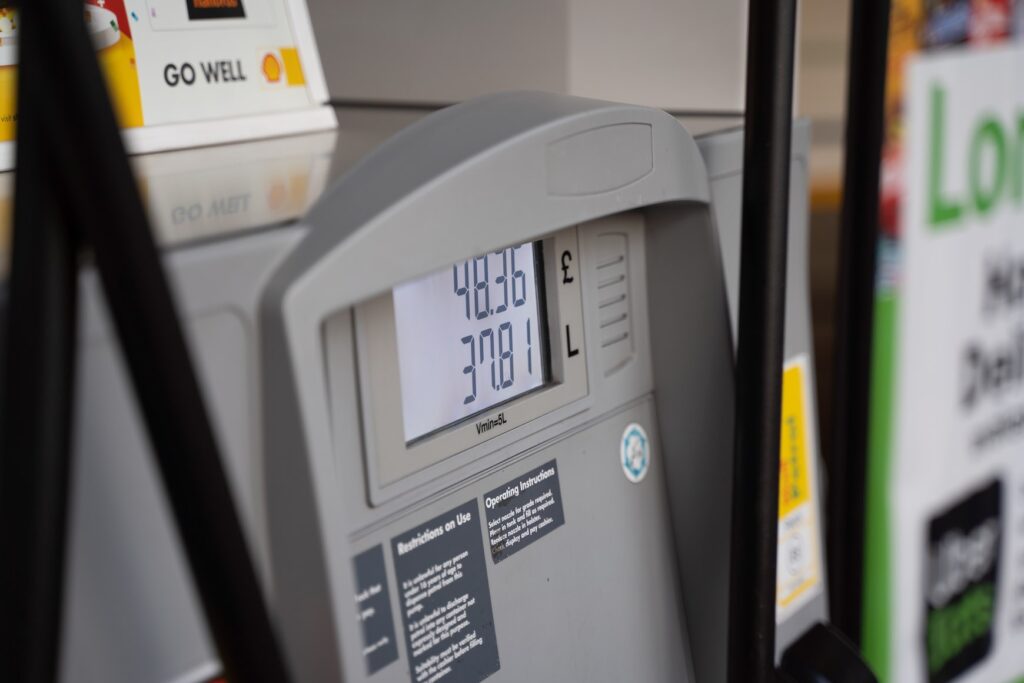 Fuel cards also referred to as fleet cards, are an excellent way of managing fuel costs for businesses with fleets of vehicles. As a business owner or transportation manager, it is essential to understand the advantages of fuel cards and how they can benefit your business and fleet.
If you are a business owner or transportation manager curious about how fuel cards can benefit your business, you've come to the right place. This article covers everything you should know about fleet cards, their use, and how they can benefit your business.
How do Fleet Cards Work?
Fleet cards are a vital resource for many businesses looking to save money on fuel costs. Fleet cards offer numerous tools to oversee your vehicle fleet and better manage transportation costs. Fuel cards work to save you time and money through the following:
Fuel cards place guardrails around employee spending to ensure everyone stays within budget
The cards can identify fraud and misuse
Fleet cards help prevent employees from using funds for personal use or non-fuel items, using the lowest fuel grade, and receiving the posted "cash price" of a purchase.
Fleet cards track online purchases
Cards provide the right people with access to comprehensive reports
What's the Market Like?
The fuel card market is expanding rapidly and is forecasted to reach an estimated worth of 842.41 billion USD in 2023. This massive number shows just how valuable fleet cards are becoming for many businesses where transportation costs are high and solutions are necessary.
Can Fuel Cards be Used for Other Purchases?
Fleet cards are eligible for maintenance purposes at gas stations and may contribute to fuel and transportation-related costs spent at convenience stores. However, most fleet cards are used to save money on fuel purchases and vehicle expenses, such as fuel refilling, parking vehicles, vehicle service, or toll charges.
The Benefits of Fuel Cards for Businesses
Fuel cards have countless benefits that could make a massive difference in your business's operational costs. Below are some of the primary benefits of fleet cards to help you understand how you can help your company with a fuel card.
Convenience
Fuel cards provide convenience for your business and fleet. They can be used for purchasing fuel at any service station or truck stop to eliminate the need for multiple stops to pay for fuel. By removing this process, fleet cards give you and your team more time to focus on other aspects of your business.
Additionally, fuel cards allow companies to use their fuel benefits at many gas stations in the United States to ensure you have the services you need within your reach. Fleet cards are a much wiser alternative to using cash or a business credit card for fuel purchases. Cash is hard to track and easy to lose, while a business credit card is prone to fraudulent activity without spending limits. With fleet cards, you can pay for the fuel you need without exceeding spending limits conveniently and with minimum risk.
Security
Fuel cards are incredibly secure, making them a perfect solution for any company concerned about fraud in their fuel expenses. Fleet cards monitor your company's fuel spending amount and allow you to set purchase limits, control employee spending amount, and prevent unauthorized use.
Fleet cards are doubly secure because they can limit the time and day that an employee can use the card and require driver ID numbers for employees making purchases. With these cards, business owners can easily track the amount of money spent and where or when each transaction occurs. If you are concerned about employee theft, fleet cards are an essential resource.
Some additional security benefits of fleet cards include the following:
Detailed, 24/7 live monitoring reports stating the time of day, date of purchase, purchase amount, gallons per day, grade and type of fuel, and additional charges for each transaction
Exception alerts to freeze your account if suspicious activity occurs
Ability to customize your security features
Tracking
Fuel cards provide tracking capabilities that allow you to monitor and control fuel costs. You can track fuel purchases, mileage, and other relevant data to identify areas where fuel costs can be reduced. This information can help you make informed decisions about your fleet and fuel costs.
Flexibility
Fuel flexibility is a vital benefit that comes with fleet cards. Fuel cards provide flexibility because they can be used at many locations to ensure that businesses have access to savings no matter where they are. This feature allows businesses and employees to select the best fuel prices from different suppliers to optimize their spending.
Additionally, fuel cards have features to ensure that you stay within your budget–after all, too much flexibility means that many unconsciously spend more than they can realistically afford.
Monitoring Fuel Efficiency
A crucial benefit of fuel cards is that they allow users to monitor fuel efficiency in their organization. A business owner can ensure that all of a company's vehicles operate at peak fuel efficiency and track the miles per gallon in each vehicle. By tracking gas mileage, you can better identify any issues with your vehicle, such as low tire pressure.
Ease of Use
Fuel cards are effortless to use and accessible in numerous ways. These cards are user-friendly, with intuitive interfaces and simple controls to make them easy to learn and use, allowing your drivers to quickly and easily make purchases.
Additionally, fuel cards provide reports that help reveal shortcuts and patterns in your spending to reduce costs strategically. Fleet cards provide easy access to everything you need on your phone. Many fuel cards have mobile apps to guarantee that you can track spending, check reports, monitor available credit, and quickly submit payments when necessary.
Fuel card providers like Ricochet Fuel are accessible with the CFM Mobile Locator app for the CFM and the FleetWide fueling networks. This app means that you will know exactly where to go to get gas when you need to fill up your fuel tank, and it gives you GPS coordinates to pinpoint the best spot to use your card.
Time Savings
Fuel cards can help you save time by reducing the time spent while your drivers wait at the fuel pump. With fuel cards, you don't have to worry about carrying cash or searching for the best fuel prices. Additionally, you can set up automated payments, which can help you save time and effort.
Automated accounting features are a compelling advantage of fuel cards and eliminate the need to collect hundreds of receipts for fuel costs. Fleet cards are helpful because they collect essential purchase information far more accurately than manual data entries.
Fuel Cost Savings
One of the primary benefits of using fuel cards in your organization is the amount of money you can save. Beyond saving you time and preventing overspending, fleet cards help minimize costs in numerous ways for your business. For instance, some of the ways that fuel cards mitigate high costs in your c company include the following:
Ability to take advantage of rebates and savings
Security and reducing misuse to save money you would spend fighting any fraudulent activity
Automatic reporting to eliminate paper costs
Expense tracking to make adjustments to your budget when necessary
Saving a certain amount of money when you spend on fuel with a volume-based rebate model
Do Fuel Cards Make Sense for My Business?
With the numerous benefits of fleet cards, it's no wonder that so many businesses have implemented this asset into their fuel purchases. However, many people question whether fuel cards make sense for their business operations or if they will serve little to no purpose to the company.
It's natural to be uncertain about whether a fuel card makes sense for your business or how to know when to secure a fleet card. Typically, a fuel card is an excellent and wise option for businesses that operate with two or more vehicles and purchase a significant amount of fuel monthly. However, if you spend little to no cost on fuel, a fuel card wouldn't be practical or helpful to your organization.
How Ricochet Fuel Helps You Save
Overall, fuel cards are an excellent way for businesses with fleets of vehicles to manage fuel costs. They provide convenience, security, tracking, flexibility, ease of use, and time savings. Fuel cards are a great option if you're looking for a solution to manage your fuel costs.
However, finding the right fuel company is essential before moving forward with a fuel card. Organizations like Ricochet Fuel have an app for all fuel card users that can be used with iPhones and Androids to pinpoint one of 55,000 nationwide locations that accept the Fleetwide Fuel Card.
Ricochet Fuel also helps companies with all things fuel-related, from providing access to a card for filling up with dyed diesel, on-site storage solutions, emergency fuel supplies, and bulk fuel delivery to simplify your job. Businesses love Ricochet Fuel cards in construction, auto dealerships, fleet/transportation, and power generation industries. Contact the fleet fuel experts at Ricochet Fuel today to get started on finding the right fuel card solution for your business.
Learn How Ricochet Fuel Can Make Your Job Easier
Call Today for a Risk-Free Fuel Quote:   800-284-2540