Skip to Content
The Power of Women-Owned Businesses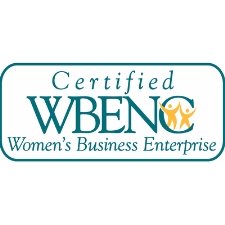 Working with certified WBENC  (Women's Business Enterprise National Council) has some big advantages. Besides the tax incentives, there are some additional benefits you might not have thought of right away. Read on to learn more.
A Women-Owned Business Can Give New Perspectives
The owner of a woman-owned business, especially one in a male-dominated industry like fuel distribution, most likely will look at business differently than her competitors. Yes, there will be similarities, but there will also be differences, which include coming up with solutions that others might not think of. That is a fact of life. Bring someone in who's successful from another type of business, and they most likely will have some tips you could use to your advantage.
Many Have A Higher Level of Establishment
Most women-owned businesses put a lot of attention on establishing a strong foundation to build a company that will last. That's what Ricochet's owner Kelly Brett Roberts did. Along with expanding her company every year – she also made sure with the growth, she kept the cash-flow moving along. She knew she shouldn't grow too fast but also didn't want to stay small for too long. From initially starting in Texas, now she's expanded Ricochet to Arkansas, New Mexico, Oklahoma, Louisiana, and the surrounding states.
Women own many Small Businesses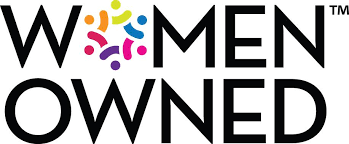 Although it may be hard to imagine now, in the 1950s, 1960s, and even into the 1970s, men-owned the majority of businesses. But in May 2020, the U.S. Census Bureau estimates 1.1 million employer firms were women-owned and 1.0 million minority-owned.
Here are some additional facts.
In 2017, the sector with the most women-owned businesses, 16.9% (192,159), were in the health care and social assistance industry, followed by professional, scientific, and technical services 16.4% (185,649), and 11.7% (132,894) in the retail trade industry.
The top sectors for Hispanic-owned firms were construction with 15.6% (50,187) of all firms, followed by accommodation and food services 13.0% (41,817) and professional, scientific, and technical services 10.6% (34,292). Hispanic firms in these top three industries employed approximately 1.2 million workers, had receipts totaling approximately $130.9 billion, and an annual payroll of approximately $35.8 billion.
There were 555,638 Asian-owned businesses, with 23.9% (132,698) in the accommodation and food services sector. Asian-owned firms had the most extensive receipts ($814.8 billion) among minority groups.
Black or African Americans owned 124,004 firms in 2017, with 32.0% (39,714) of these firms in the healthcare and social services industry.
According to the Census Bureau. "Annual Business Survey Release Provides Data on Minority- and Women-Owned Businesses." Www.Census.Gov, 19 May 2020,
Women Network!
If you want to see some great networking – follow a successful women-owned business, especially Ricochet Fuel, that's active in their community. And when you use Ricochet as your fuel supplier, you can also take advantage of their connections for suppliers you might need for your business. And most likely, their vendors will be different than the ones you're currently using.
Consider Having a Supplier Diversity Program
Although this might not be something you've given much thought to, it's worth your time to consider developing a supplier diversity program and strategy. By working with women and minority-owned businesses, you'll be connecting to a wide variety of suppliers with new ideas who are willing to help you succeed.
Women-owned Ricochet Fuel is part of your community. We're here to meet your company's needs and help in any way that we can. That includes equipment, experience, services, and quality fuel. We service Texas and the surrounding states of Arkansas, Louisiana, New Mexico, Oklahoma, Georgia, Iowa, Kansas, Missouri, Ohio, Pennsylvania, South Carolina, and Wisconsin. We want to make you one of our satisfied customers too. For your bulk fuel needs, contact Ricochet Fuel today.
Learn How Ricochet Fuel Can Make Your Job Easier
Call Today for a Risk-Free Fuel Quote:   800-284-2540